A Surgical Approach to Construction
When it comes to healthcare and life science facilities, construction always revolves around the safety and comfort of patients, administrators, medical staff, researchers and lab technicians. Careful planning and collaboration with owners help us enforce infection control procedures, dust and noise mitigation, safety planning, and the coordination of work schedules around sensitive activities.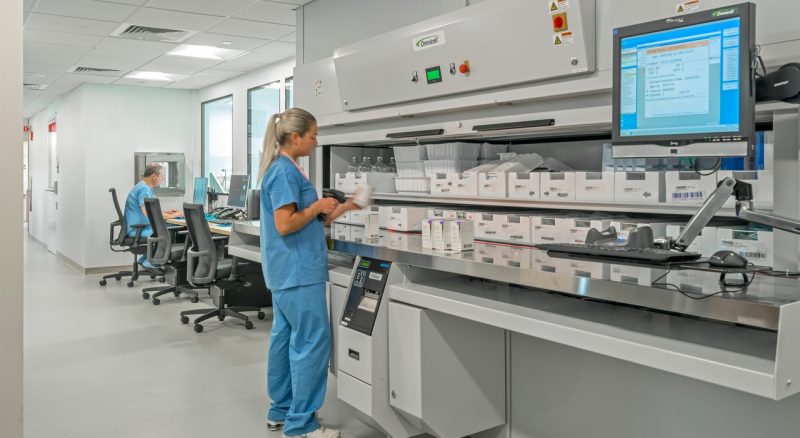 Our Expertise
Our experienced teams and established relationships with leading hospitals and research & development facilities have resulted in many state-of-the-art projects, incorporating many technology firsts. Through an Integrated Services model, we offer a holistic project approach that combines laser scanning, HoloLens augmented reality, Building Information Modeling (BIM) and Lean building strategies. Our model is designed to accelerate the project schedule, lower cost and minimize risk.
Healthcare Projects Include:
Cancer Centers
Catheterization Laboratories
Clinical Space
Community Health Centers
Linear Accelerators
Medical Office Buildings
MRI / CT Scan / Pet Scan
Operating Rooms
Pediatric Facilities
Radiology Renovation
Research Facilities
Lab Projects Include:
Academic Teaching Laboratories
Biosafety Laboratories
Biochemistry Laboratories
Cleanrooms
Clinical/Medical Laboratories
Freezer Farms
Healthcare Simulation Laboratories
Incubator Laboratories
Research Laboratories
Robotics Research & Development
Wet/Dry Laboratories
For more information, contact:
Mike Walsh, Vice President, Healthcare & Life Sciences
617.222.0513 / mwalsh@bond-building.com