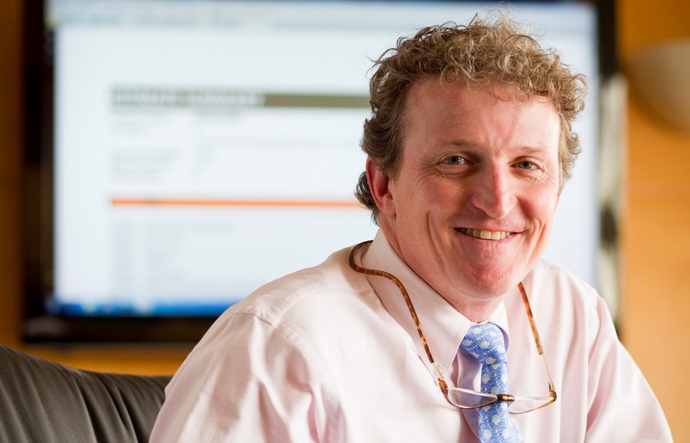 We asked BOND Preconstruction VP Greg Williamson five questions on the changes and opportunities he sees in his frontline work with clients and project team partners. Greg's recent projects include the phased expansion and renovation of Lawrence General Hospital and the new Joan & Edgar Booth Theatre and Production Center for Boston University.
What changes on the client side are changing preconstruction services?
With the ever-increasing complexity and speed of projects, we are involved earlier than ever to advise on decisions that impact cost, schedule, phasing and material selection. There is much more need for early collaboration and planning that has us working side-by-side with the project architect, the owner and key subcontractors. A recent illustration of the benefit of this collaboration is the Boston University Booth Theatre project where we had important decisions on materials selection, sequencing and site construction to make early on. For example, selecting materials and building the theatre's dramatic slanted glass exterior required team expertise across disciplines.
Rapid advancement in technology is changing the way we work. When we plan infrastructure layouts and improvements within a hospital campus such as Beth Israel Deaconess, Dana Farber, or Lawrence General Hospital, we need to creatively build for both present technology needs and future expansions and tech innovations. Technology transformation requires us to always look ahead, consider the what-ifs and work with our clients to build in added flexibility for the future.
How is technology helping on the construction side?
Early on, we realized the potential value of investing in new technology – laser scanning, real-time 3D modeling, and virtual design and construction. The early investment BOND made years ago in these digital tools and in developing our in-house expertise, has given us a big advantage in all our preconstruction, planning and estimating. What's exciting is that we keep pushing the envelope and finding new applications for the technology in areas such as quality control.
Another exciting development everyone loves is using 3D models and virtual reality. Clients can experience exactly how their new space will look and function. If something needs changing or a new idea is suggested, we can adapt quickly and easily. It's amazing to see how much these tools improve cost control and reduce construction duration.
Speaking of budgeting, how do you and your team help clients to manage the cost of construction?
With funding for institutional projects under extreme pressure these days, budget control is on everyone's mind. The most critical window for cost management is in preconstruction, when we are developing options, compiling reliable cost data and establishing a clear framework for the budget. Working through all the options early on and seeking creative ways to meet the client's priorities, allows us to achieve maximum value for the budget.
We like to advise clients not to give up on their aspirations when budgets are tight. We always work to streamline costs through strategic purchasing and project management. Then we create a path back to the budget that allows us to return savings to the client to fund the aspiration at the last responsible moment. This often translates to shifting unspent contingency dollars forward to allow the client's aspirational idea to be built. Maybe they want to create additional amenity space or consider including additional structural components that will make adding another floor in the future much easier and efficient.
What are some of the changes happening at BOND?
Our growth is allowing BOND to provide more early-stage advising and services. In the past year for example, Bob Stone joined the company as Director of Preconstruction for Healthcare and Life Sciences. Bob and I worked side-by-side for years when we were with another construction management firm and I am glad to be working with him again. His knowledge of healthcare and life sciences gives us an added depth that benefits our clients in so many ways.
Also, our new office provides a highly collaborative environment for both our Building and Civil & Utility Divisions to work together. The combined in-house expertise and technology supports all our clients in tackling complex and sophisticated projects from preconstruction through project delivery.
What motivates you about the work BOND provides for clients?
I feel tremendous satisfaction and pride in our role, which I see as helping our clients succeed in their organization's mission. They invest in a building project to improve and expand on that mission. I am proud of the long-term relationships we build together and enjoy our role on delivering best-in-class facilities that will last for generations.
Lawrence General Hospital is a recent example. For generations, the Hospital has provided such a vital service in the community. Lawrence General also happens to be my family's community hospital. We worked with the administrators and staff on setting priorities, advancing the patient experience and taking a creative approach that will help expand their mission now and in future years when they are ready to build again.