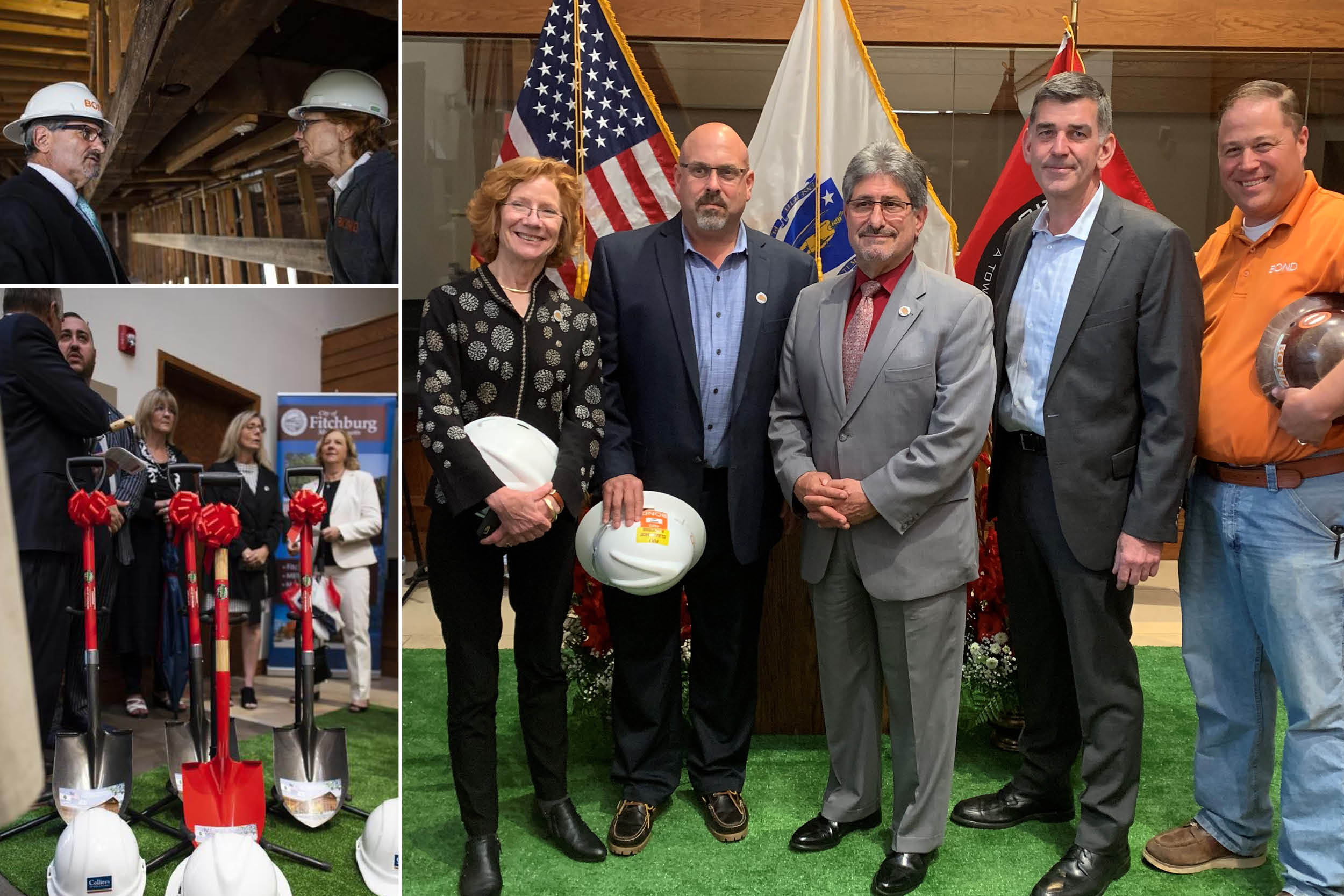 (Boston, MA) – BOND, the Northeast's premier building, civil, utility and energy construction firm celebrated the groundbreaking of the Fitchburg City Hall building. The goal of the renovation is to create a modern and efficient workplace for city administrators to better serve Fitchburg residents. The exterior building will be restored to its original state with the interior being renovated to accommodate the complex functions of government returning the building to its original function. In addition, this project will further drive Fitchburg's downtown economic development revitalizing the local community. Design partner ICON Architecture and Owner's Representative Colliers International joined the festivities as well.
Fitchburg City Hall is considered a local historic landmark and is listed in the Massachusetts Cultural Resource Information System as the "Downtown Architecture of H. M. Francis, Fitchburg MA." The building is also being recommended for listing on the National Register of Historical Places with the Massachusetts Historical Commission.
"We are pleased to be part of such an important project that is changing the face of Fitchburg City Hall," said Francis X. Hayes, BOND COO and Building Division President. "BOND looks forward to an exciting synergy working with the entire team including Mayor Stephen L. DiNatale and the community in delivering this transformative historic building. It's an honor to be here today in celebration of this momentous construction milestone."
The restoration of City Hall will be completely redesigned to accommodate 14 administrative departments including the Office of the Mayor. An adjacent building (formerly a bank) is being converted into a legislative building, housing the City Council Chambers.
This historical renovation project is now underway and will be completed late 2020.