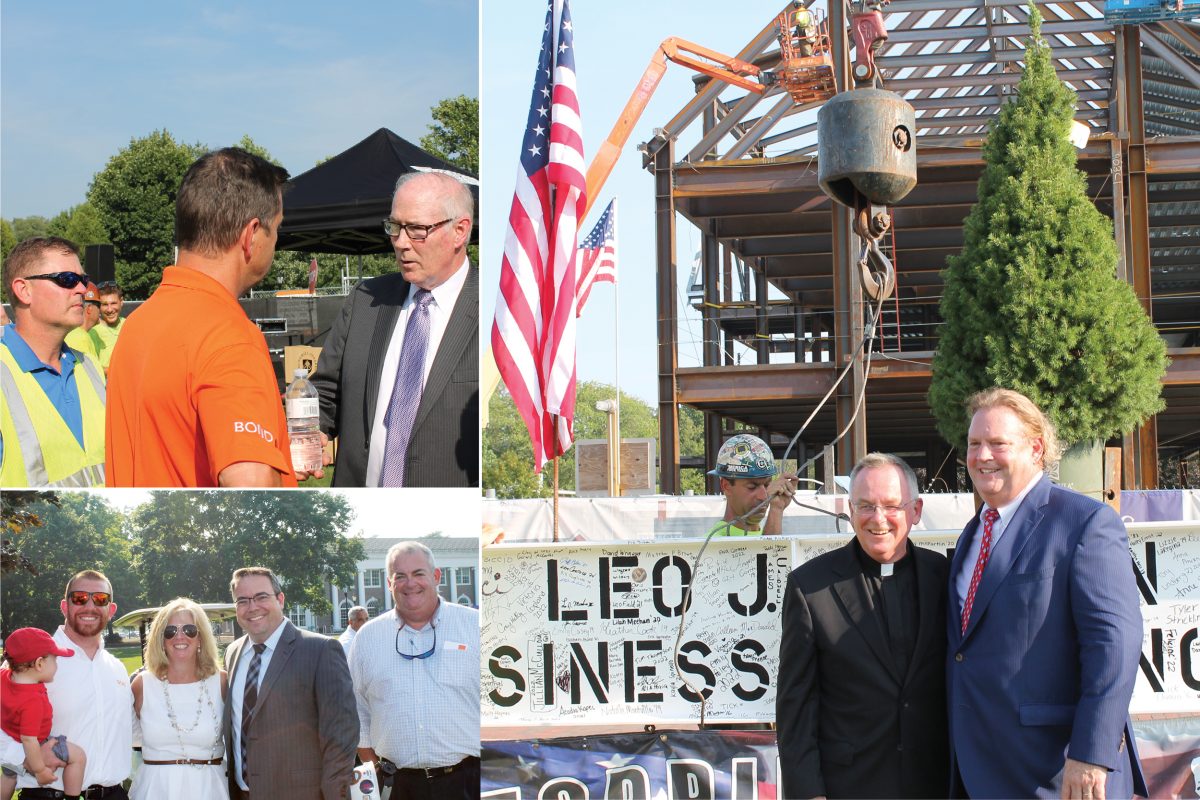 (Boston, MA) – BOND, the Northeast's premier building, civil, utility and energy construction firm celebrated the Topping Off of Stonehill College's Leo J. Meehan School of Business building. The ceremony marked the last steel beam raised on the new 65,000 SF facility. It was attended by Stonehill faculty, students, administrators and trustees as well as representatives from W.B. Mason and design partners including S/L/A/M Collaborative and Bard Rao + Athanas Consulting Engineers.
Named in honor of W.B. Mason's CEO and Stonehill alumnus, Leo J. Meehan, the $30 million School of Business building brings together world-class technology and innovative spaces that enhance the College's already strong programs in accounting, finance, international business, economics, management, marketing and healthcare administration. It features Bloomberg rooms, simulated trading rooms, advanced business innovation studios and maker spaces. It will be completed by fall 2019.
"We are pleased to be part of such an important project that is changing the face of the Stonehill campus." said Dan Ramos, BOND's Regional Manager, Southern New England. "There is a wonderful synergy between the project team and Stonehill in delivering this transformative new facility. It's an honor to stand here today and celebrate this next construction milestone."
BOND and SLAM recently completed the College's Academic and Welcome Center prior to the fall semester of the 2018 school year. Other past partnership projects on campus include the Thomas and Mary Shields Science Center. BOND also provided construction management services for the Rev. Mark T. Cregan C.S.C. Athletic and Fitness Center at the Sally Blair Ames Sports Complex.