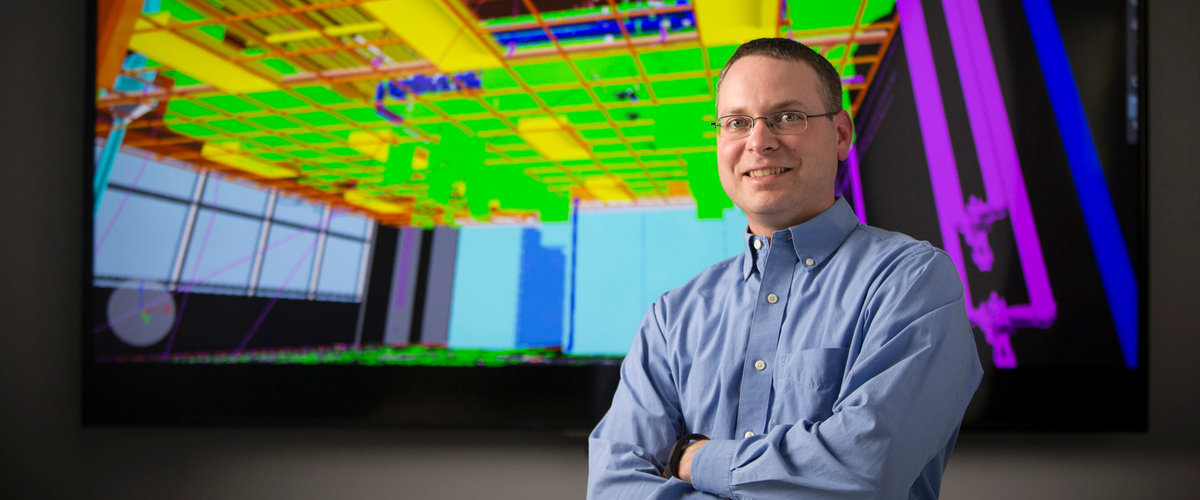 As BOND Building's Vice President of Integrated Services, Chris Fogg is ahead of the curve in new building technologies. Chris leads and integrates BOND Building's united team of estimating, preconstruction, Virtual Design and Construction (VDC), MEP, and Reality Capture professionals. Under his guidance, BOND Building was the first construction manager in New England to offer a unique in-house laser scanning service.
Chris works closely with clients, partners and design teams, to create building models that improve schedule efficiencies by allowing systems coordination long before the start of construction in the field. He's worked on many high-profile projects for clients such as Boston College, Dana-Farber Cancer Institute, Elliot Hospital, and Harvard Business School. One of his most memorable projects was MIT's Central Utility Plant, where he used laser scanning technology to install a new deaerator and storage tank.
Chris received a Bachelor of Science degree in construction management technology from Wentworth Institute of Technology (WIT). He graduated in the top four percent of his class and was honored with the President's Award for his outstanding performance. Chris is AGC CM-BIM certified as well as OSHA 10-hour certified. He serves as speaker and volunteer for many organizations such as the Association of General Contractors (AGC), Boston Society of Architects (BSA), Construction Management Association of America (CMAA), Massport, Brown University, and WIT. He teaches an AIA laser scanning & Building Information Modeling (BIM) course throughout New England and was named one of ENR New England's Top Young Professionals for 2016.
Beyond Bond
Work keeps Chris very busy, but he puts his family first. A resident of Westford, Massachusetts, he makes it a top priority to spend quality time every day with his wife, son and daughter. He serves as a soccer and basketball coach for his kids' teams and enjoys outdoor family activities such as skiing and kayaking.