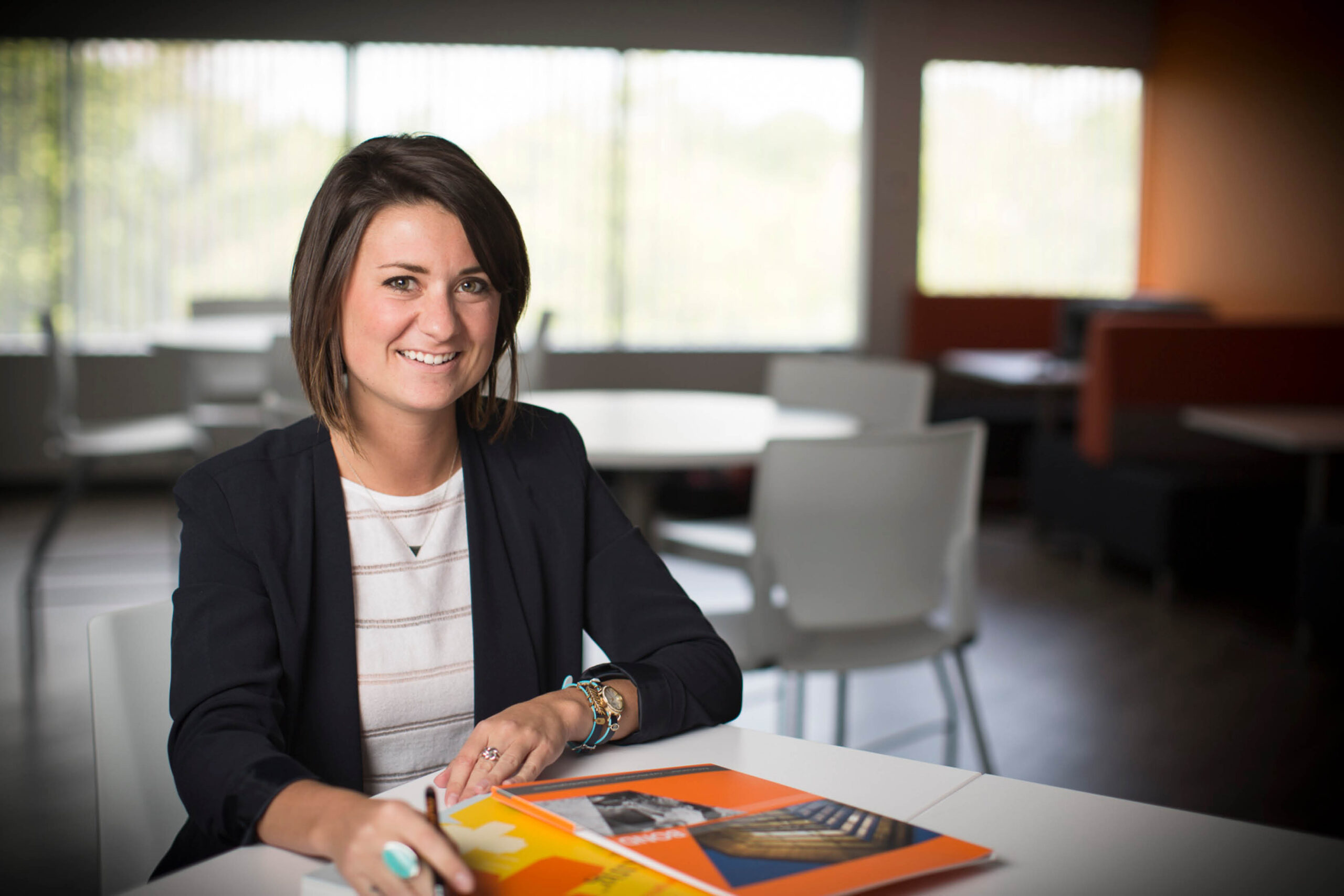 BOND Building Construction, Inc. (BOND Building) is proud to announce that Olivia Gardner, CM-BIM, CM-Lean, Virtual Design & Construction (VDC) Manager, has been named one of the 40 Under 40 Outstanding Women in Construction by the national non-profit association Professional Women in Construction (PWC).
The award, presented to 40 professionals who are under the age of 40 years old, was presented at PWC's 40th Anniversary Celebration, which took place virtually on December 10.
"PWC is a fantastic organization and I am honored to be recognized alongside my fellow female construction, architecture, and engineering professionals," said Gardner. "I'm very thankful to my colleagues who nominated me and to the PWC Selection Committee for choosing to highlight my work at BOND Building."
As BOND Building's VDC Manager, Olivia is an expert in using the latest technologies to significantly improve the way projects are delivered. She works closely with clients, consultants, and design teams to leverage the use of Building Information Modeling (BIM), laser scanning, AutoDesk BIM 360, and other technologies to reduce cost and improve efficiency. She is an advocate for using visual tools to enhance communication, speed up project delivery, and facilitate mechanical, electrical, plumbing, and fire protection (MEP/FP) systems' coordination.
"Olivia is an extremely valued member of our team. Her deep knowledge of virtual construction technologies consistently enables BOND Building to improve coordination, eliminate waste, and increase the overall success of projects – with our clients being the beneficiaries every time," said Frank Hayes, President of BOND Building. "This prestigious award is a testament to the exceptional work she has done throughout the course of her career."
Olivia is a member of the International Facilities Management Association (IFMA) Boston chapter, and a BiWIC Committee Member for the Associated General Contractors of Massachusetts (AGC MA). She graduated from Wentworth Institute of Technology with a Bachelor of Science in facilities planning & management.