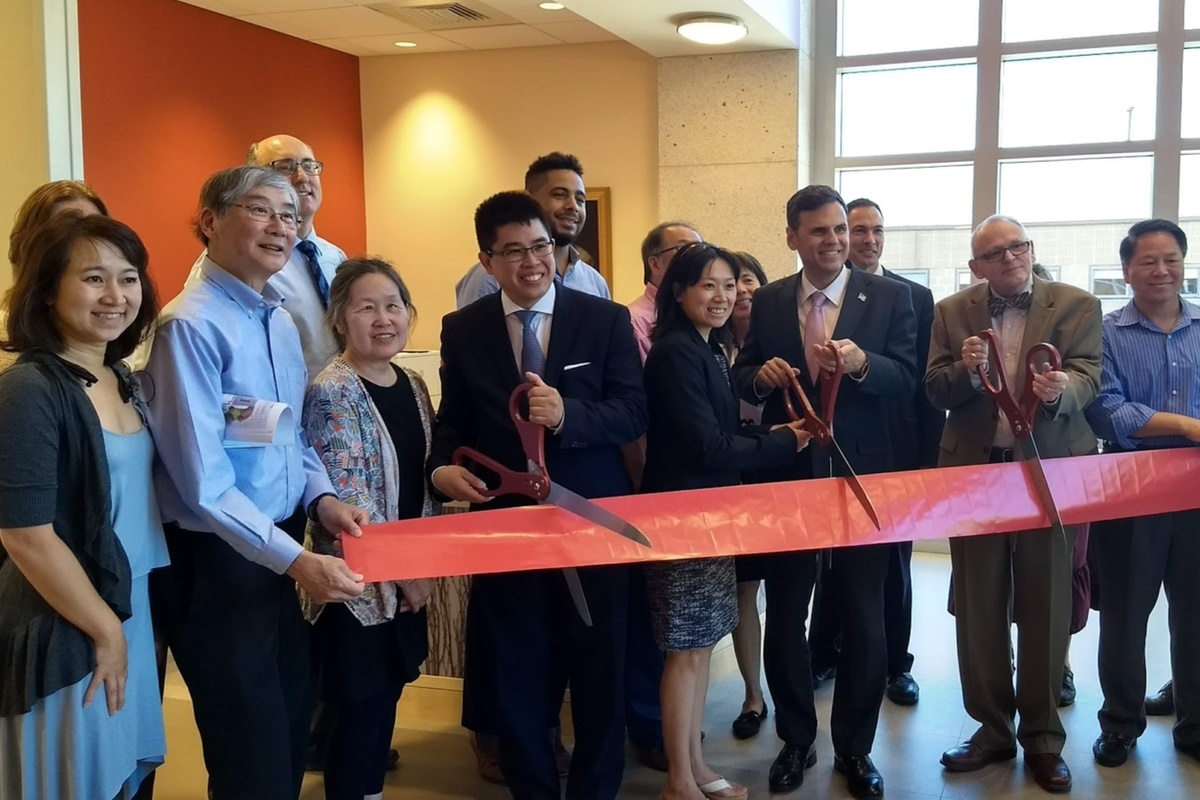 (Boston, MA) – BOND, the Northeast's premier full-service construction management and general contracting company, celebrated the Grand Opening of South Cove Community Health Center in Malden. The official ribbon cutting ceremony took place on Tuesday, June 19. It was attended by Malden's Mayor Gary Christenson, South Cove's COO, Eric Tiberi and Executive Director, Eugene Welch, the project team and the local community.
The new Center opened its doors with 14,000 square feet of brightly lit, modern clinical spaces. It offers convenient, quality healthcare under one roof including: pediatrics, internal medicine, ob-gyn, optometry, laboratory care and social services staff. An adjacent parking lot offers ample space for 76 vehicles.
"We are pleased to have partnered with the City of Malden, the project team and our long-standing client, South Cove Community Health Center, to deliver this transformative center to the local communities," said Michael Walsh, BOND's Vice President of Healthcare & Life Sciences. "The new clinic offers a premier healthcare experience, closer to home, with all of South Cove's specialized services."
The new South Cove Community Health Center is located at 277 Commercial Street in Malden, the previous location of the Malden Evening News. BOND also completed the South Cove Community Health Center in Quincy in 2012, another important project that has since expanded the Center's offerings within these communities.
About South Cove Community Health Center
South Cove Community Health Center is a premier health center in Massachusetts, serving 25,000 children and adults in the Asian community throughout the Boston area. It was founded in 1972 and provides high quality, community-based health care and health promotion programs which are accessible, linguistically and culturally competent. An affiliate of Beth Israel Deaconess Medical Center and Children's Hospital, the Center has five clinics in Boston, Quincy and Malden. For more information please visit www.scchc.org.