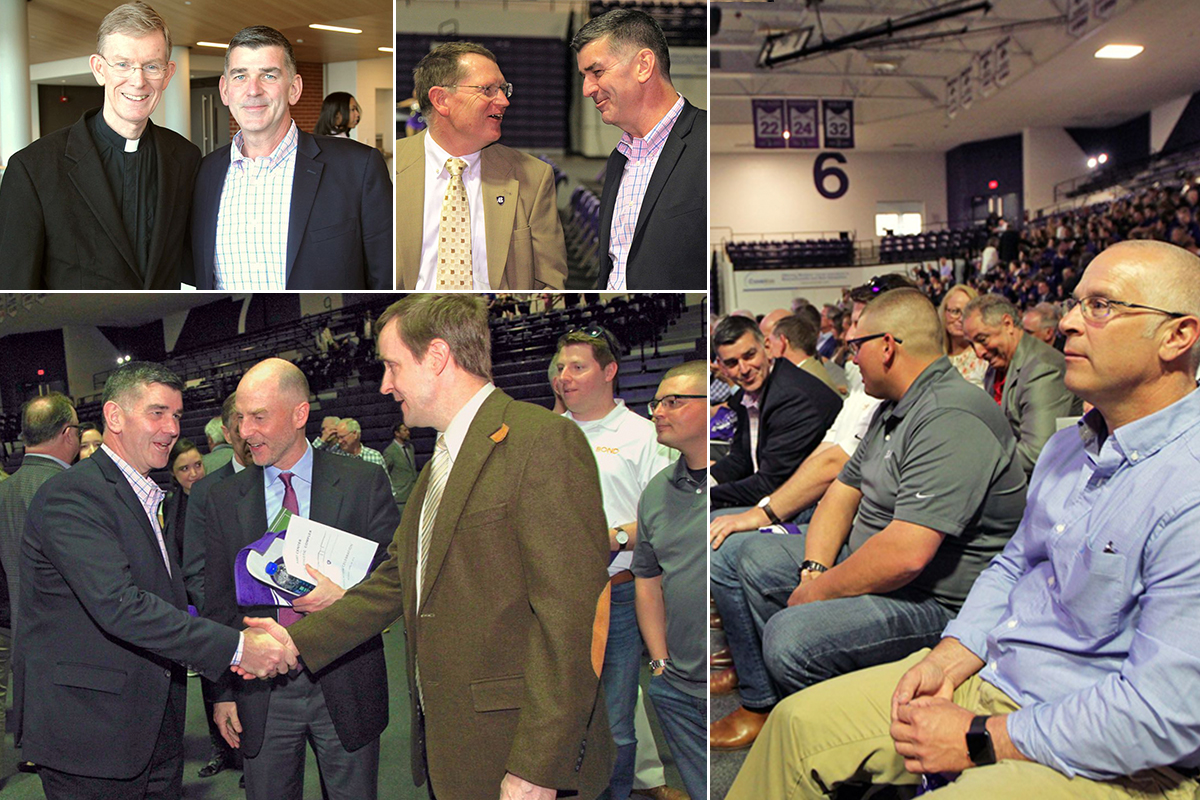 (Boston, MA) – BOND, the Northeast's premier building, civil, utility and energy construction firm, recently celebrated the grand opening of the College of the Holy Cross' Hart Center at the Luth Athletic Complex in Worcester, Massachusetts. The official dedication and ribbon cutting ceremony took place on Saturday, April 28, 2018. It was attended by members of the College, the BOND project team, faculty, students, alumni and benefactors.
BOND provided construction management services to deliver the $95 million athletic facility, putting the College in the same league as other Division 1 athletic programs. Working closely with design firm Sasaki Associates, BOND constructed a substantial, 138,000 square-foot renovation and a 143,000 square-foot addition to the existing Hart Center. The facility includes a 64,000 SF indoor practice facility with 100 yards of turf field, a 9,500 SF strength and conditioning center and a 3,000 SF space for sports medicine. It includes locker rooms, meeting rooms, offices and an exterior plaza to host events.
"We are especially proud of this building project and its pivotal role in accelerating the Athletics Program for the College," said Frank Hayes, BOND's Chief Operating Officer. "Student athletes now have access to a world-class facility that fosters excellence and creates a sense of pride throughout the Holy Cross Community."
About the College of the Holy Cross
The College of the Holy Cross (holycross.edu), located in Worcester, Massachusetts, is among the nation's leading liberal arts institutions. A highly selective, four-year, exclusively undergraduate college of 2,900 students, Holy Cross is renowned for offering a rigorous, personalized education in the Jesuit, Catholic tradition. Since its founding in 1843, Holy Cross has made a positive impact in society by graduating students who distinguish themselves as thoughtful leaders in business, professional and civic life.