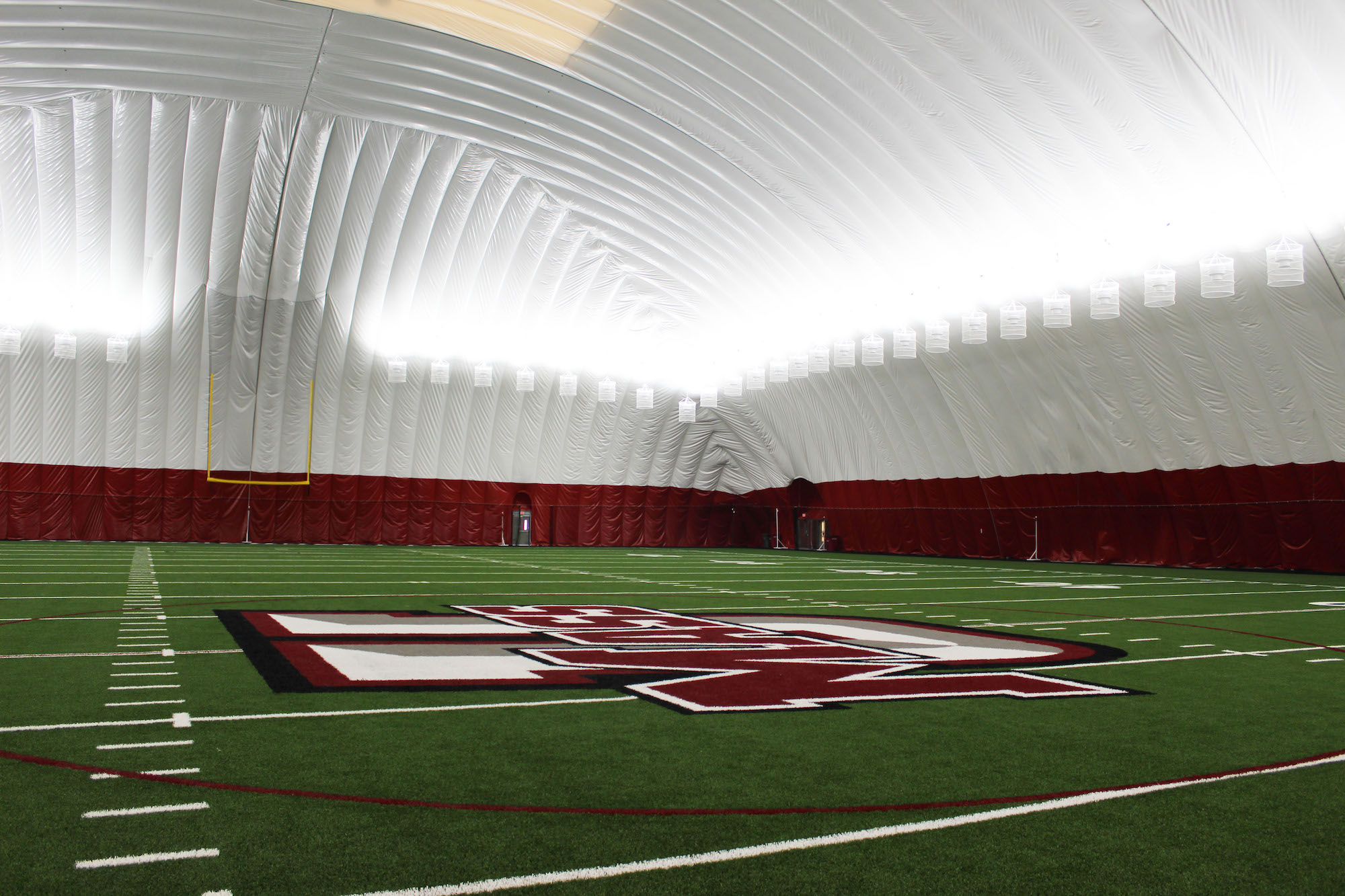 BOSTON, MA – BOND, the Northeast's premier building, civil, utility and energy construction firm, today announced the completion of a $15.5-million improvement project on the Warren P. McGuirk Alumni Stadium at the University of Massachusetts Amherst. The University of Massachusetts Building Authority (UMBA) engaged BOND to provide preconstruction and construction management services for the construction of a seasonal air supported structure – "a bubble" – and major upgrades to the stadium.
The project was completed in collaboration with architecture firm Perkins and Will.
"This project presented an opportunity to benefit several stakeholders," said Ken Johnson, Vice President of Education, BOND. "These strategic improvements will have a long-term positive effect on the fan experience, student athletes, the University Recreation Department and the university as a whole.
Inside the stadium, several improvements were made, such as new high-definition videoboards, scoreboard, sound system, accessibility improvements, and restrooms. A modern hospitality plaza was created in the south end zone, offering fans the opportunity to enjoy the game from field level with food and beverage options.
"These upgrades will have a transformative impact on the stadium and on campus," said Frank Hayes, COO and President of BOND's Building Division. "It was a pleasure to work with the UMass Amherst Design and Construction Management team in modernizing and revamping this facility."