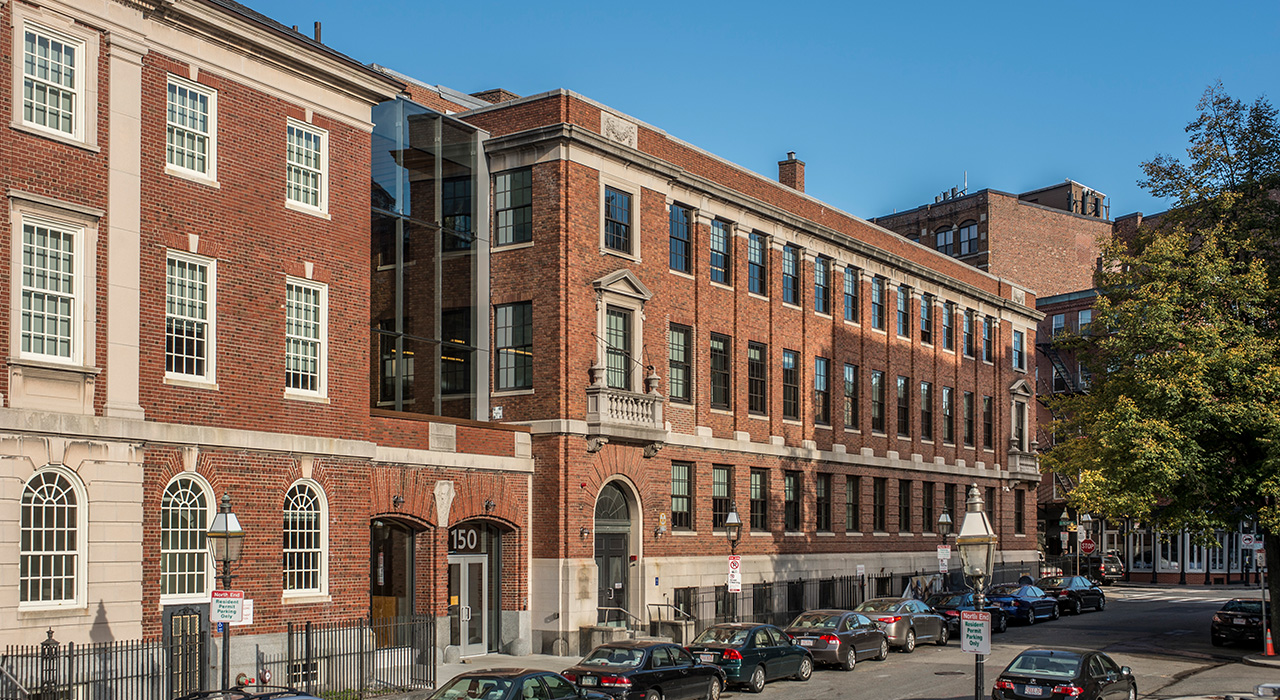 (Boston, MA) – BOND, the Northeast's premier full-service construction management and general contracting company, announces it has received a prestigious AGC Build New England Merit Award for the firm's North Bennet Street School (NBSS) relocation project, located in the heart of Boston's Historic North End.
This project, completed in September 2013, involved the historic restoration and repurposing of two City of Boston buildings – the City of Boston's former print shop and the North End Police Station – into a new 65,000 square foot comprehensive facility for the institution. BOND was able to overcome the complexities associated with building in the North End adjacent to residences, area businesses, and the Sumner Tunnel. Additionally, the team fully utilized collaborative technologies, including Building Information Modeling (BIM) to assist in critical facility MEP coordination.
The collaborative efforts of the project team, which also includes NBSS stakeholders, Colliers International, Kennedy & Violich Architecture, and Buro Happold Consulting Engineers, resulted in a facility that has brought a renewed sense of energy and culture into the City of Boston and the North End. NBSS is the only institution in the United States with eight distinct full-time professional craft training programs, including carpentry, violin-making, and cabinet and furniture-making.
Every other year, the Associate General Contractor's (AGC) of Massachusetts, a professional construction association, honors the most exceptional project teams and building projects throughout New England. The Build New England Awards Program recognizes owners, architects, contractors, engineers and key subcontractors for their teamwork towards the efficient delivery of some of the most creative and challenging projects in the region. Winners are celebrated at the Build New England Awards Gala, which was recently held at the Intercontinental Hotel Boston.
This honor is one of several awards received by the project team for the NBSS project over the past year. Other awards NBSS has previously won include a Preservation Achievement Award from the Boston Preservation Alliance; the Massachusetts Historical Commission's Preservation Award; and Preservation Massachusetts's Paul E. Tsongas Award.
"We are honored to accept this AGC Build New England honor," said Robert Murray, BOND President. "NBSS provides wonderful educational opportunities for its student body, and we are extremely proud to have been involved in this project."