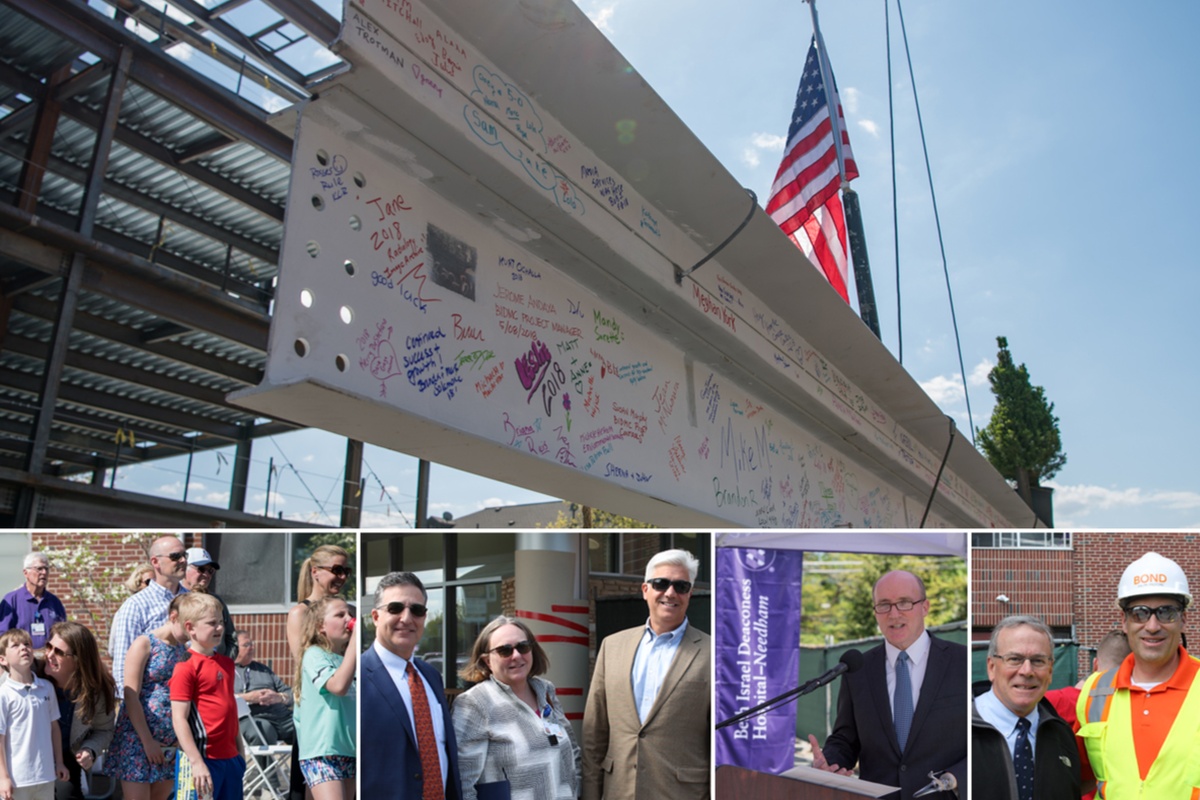 (Boston, MA) – BOND, the Northeast's premier building, civil, utility and energy construction firm celebrated the Topping Off of the new Beth Israel Deaconess Hospital-Needham (BID-Needham) Outpatient Clinical Center. The ceremony marked the last steel beam raised on this 37,000 square foot facility. It was attended by members of the BID-Needham community, administrators and staff as well as the BOND project team and design partners including JACA Architects, Bard Rao + Athanas, Souza True & Partners and Nitsch Engineering.
BOND is providing preconstruction and construction management services for the 37,000 SF, four-story building, located at 148 Chestnut Street, Needham, Mass. The Center will provide gastroenterology, cardiology and orthopedic services, as well as an array of medical/surgical specialties and support services. The Center will support an increased number of medical professionals with technology-rich services designed to lower hospital stays and improve the patient experience.
"We are excited to celebrate this important construction milestone," said Michael Walsh, BOND's Vice President, Healthcare and Life Sciences. "This is a transformative building for the Needham community, providing world-class medical care and outpatient services closer to home. It's a pleasure working with BID-Needham and the entire project team."
The new Outpatient Clinical Center is planned to open in the Spring of 2019 and is the third project delivered by BOND and JACA Architects within the last ten years. Other recent BOND/JACA projects on the BID-Needham campus include the Cancer Center and Surgical Building in 2014 and the BreastCare Center in 2016. These projects are part of the Hospital's overall strategy to redevelop and transform the Needham campus, bringing state-of-the art care to Boston's western suburbs.