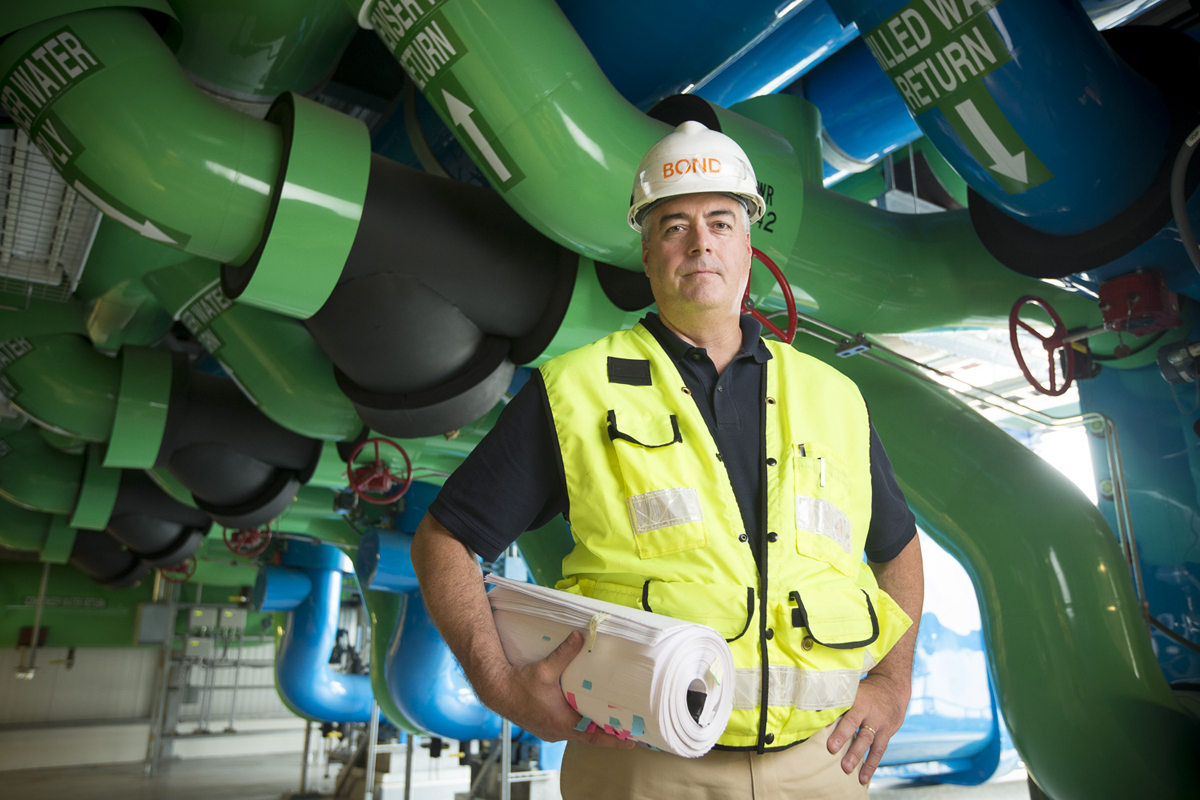 Bob oversees operations for BOND Building in Eastern New England. A 25+ year veteran of the industry, Bob has worn many hats in his career, working his way from BOND Building superintendent to project executive. He enjoys applying the knowledge he's learned during his time in the field to the challenges that can arise on complex construction efforts like UMass Boston's Utility Corridor and Roadway project and Harvard Faculty of Arts and Sciences' Northwest Laboratories.
In his role as Vice President of Northern New England, Bob also provides oversight and support to field teams during project delivery.
Beyond Bond
When he's not in the office, Bob is tackling construction projects at home. Recently, he restored his Civil War-period house that he shares with his wife, Sherie, and their two children. Bob says, "What I like best about construction is its problem-solving nature. Surpassing clients' expectations despite the speed bumps that are inevitable in any project keeps me motivated."