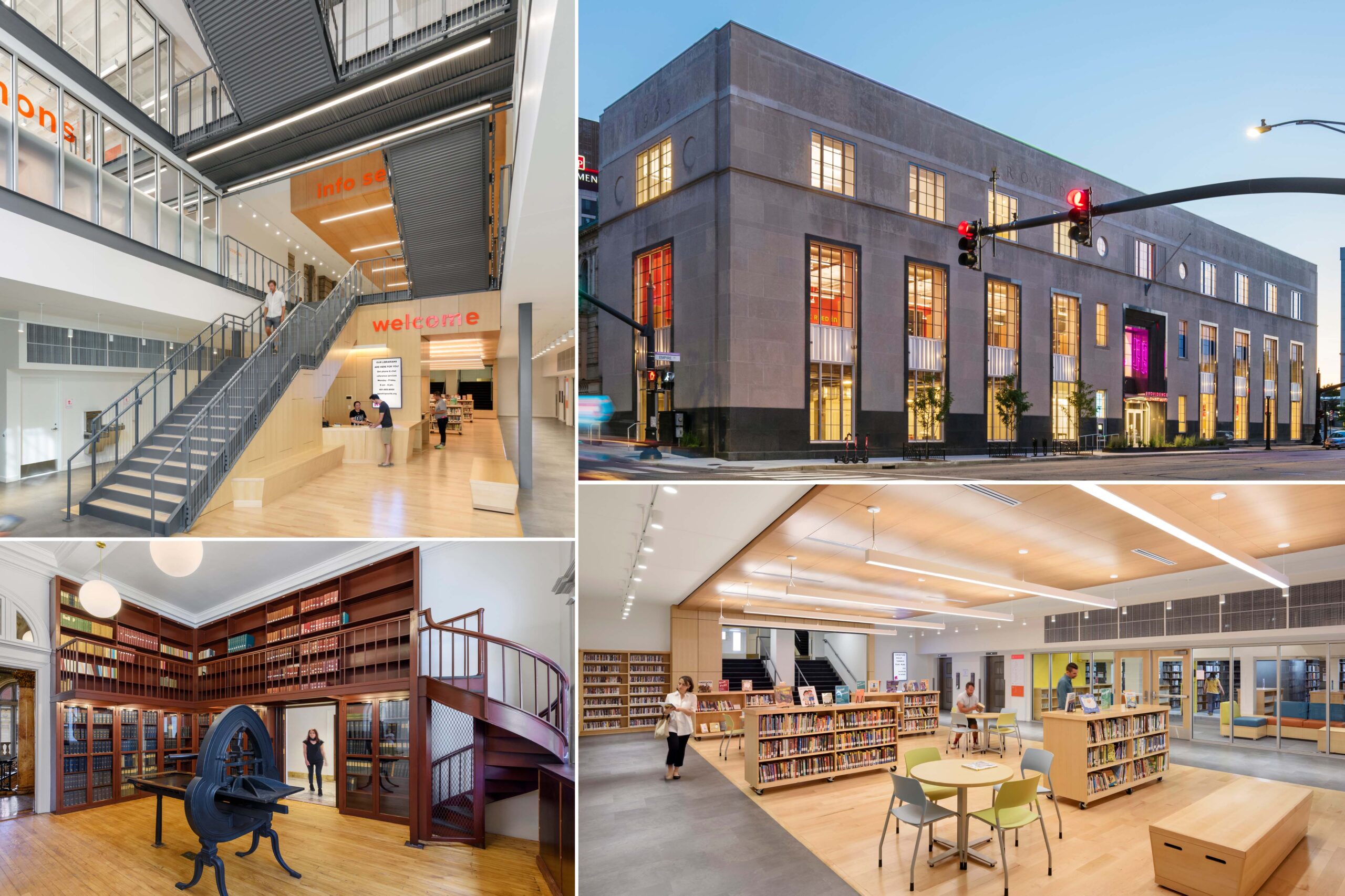 BOSTON, MA – BOND Building Construction, Inc.(BOND Building) announced today the completion of Rhode Island's largest-ever public library renovation to Providence Public Library (PPL) at the grand reopening celebration. The 83,000 square foot $25 million project has transformed the library's 1950s wing, auditorium, and special collection areas to provide 21st-century services for library users. The project included life safety systems upgrades and major infrastructure improvements to PPL's downtown buildings. The architect of this project was designLAB of Boston.
"Providence Public Library is an incredibly impressive space that is rich in history and such an important resource for the city of Providence and the entire state of Rhode Island," said Frank Hayes, President of BOND Building. "The BOND Building Team felt privileged to play a key role in this transformation, delivering a modern public learning space in the heart of the city that goes beyond the ideal library facility."
The centerpiece of the 18-month renovation is the building's Empire Street entrance, which was converted into a three-story high atrium. Interior walls were replaced with glass, creating a new, open, and light-filled concept. This has enhanced the flow of the building, making it easier for library-goers to find help, resources, and programs. The project included improved access for patrons of all abilities, upgraded fire safety features, and added space for the library's digital collections.
BOND Building worked carefully and strategically to create a brand new, environmentally controlled, and secure Special Collections space. This involved relocating tens of thousands of historic books, manuscripts, photographs, and other artifacts that represent more than 4,000 years of human history and culture from around the world.
"These renovations are a game-changer for everyone visiting and using our beloved library," said Jack Martin, Executive Director, Providence Public Library. "Through this complete transformation, we now have a beautiful and welcoming facility that fully complements our free cultural, educational, and career development programs and services, while also enabling our many community partners to utilize our spaces and resources like never before."
Throughout the course of the project, the BOND Building Team utilized Lean construction practices in order to minimize disturbances to pedestrian and vehicular traffic in a busy part of the city. They also executed laser scanning technologies using BOND Building's Integrated Services Team to accurately confirm existing conditions of mechanical, electrical, and plumbing systems, and for construction coordination.
The renovation was completed in line with PPL's ongoing THINK AGAIN Capital Campaign for transforming the library in response to the changing needs of its community. BOND Building was instrumental in facilitating this vision that includes a renewed focus on teaching and learning, career development, creative arts, technology, and community building.
"BOND Building was honored to work hand-in-hand with PPL throughout the course of this renovation," said Dan Ramos, Vice President of Operations, BOND Building. "Together, we have re-imagined the function of this cornerstone institution and created a hub of education, innovation, and personal development."